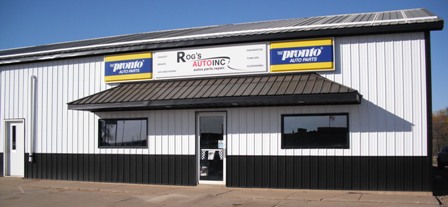 We now carry a new line of Synthetic Oils. Check out our in store product line of
"The Schaeffer Advantage".
For a complete line up of our Automobile Inventory please visit our new website at http://www.rogsauto.com

At Rog's Auto Inc. in Wagner, we will make your auto buying experience a pleasant one. We offer clean, competitively priced vehicles. If you are looking for a car, pickup, or SUV, Rog's Auto Inc. will help you find it.

In our auto repair shop, our auto technicians are continuously trained to ensure you that they have all the skills needed to repair your vehicle. Rog's Auto Inc. has the equipment, technology, and knowledge to make your auto run like new.